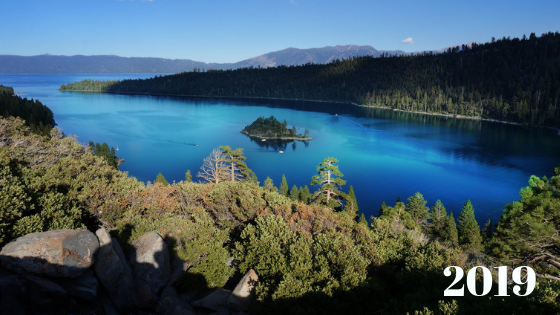 By Peg Augustus
As we head into the new year, we are definitely seeing some signs of national market shift ahead. What we see on a national scale, however, doesn't always reflect what happens here in our Lake Tahoe/Incline Village communities. While competitive pricing and sound marketing are still the top two focuses for getting the most return on investment should you be considering selling your home, there are some additional local indicators that bear watching if you're ready to list.
They are:
Housing Inventory: The shortage of homes for sale has made for a seller's market for years now. Low inventory creates a negotiating advantage for sellers. However, like anything else – real estate markets are cyclical. While we still expect 2019 to remain a seller's market, as we see inventory rise this year, that negotiating leverage reduces.
Mortgage rates: Freddie Mac expects the 30-year fixed mortgage rate to rise half a percentage point in 2019, and the National Association of Realtors predicts a rise of 0.4 percentage point. Fannie Mae's forecast is for an increase of just 0.1 percentage point. While not a meteoric rise, rising rates can slow sales.
Average days on market: This is a good indicator of how quickly homes are selling. I can easily run a report for you to help you see what's turning over quickly, and what, potentially, is sitting on the market.
Price reductions: In some neighborhoods, we saw some overzealous pricing based on the lure of seller's market leverage that we referred to earlier. If you are seeing properties in your area drop prices, you'll get a good indicator of fair market value. To get an accurate home price analysis, give me a call.
Relisted properties: As we come into the new year, we often see homes that were taken off the market because of the holidays or for renovation, only to be relisted, often at different price points. Some lower to accommodate fair market value, and some higher based on property improvements. Where your home value lands in relation to listed and relisted properties is an important number to know.
I believe every homeowner should know the value of their property each year, regardless of whether they are ready to sell. For most, it is one of the biggest assets they have. I want to let you know that we are here to help, to answer questions, and to be a resource for you in the new year ahead. As markets shifts – new questions arise. I'm just a phone call away. Wishing you and yours an incredible 2019! Happy New Year!