Here's what's happening with real estate in Incline Village.
It is still a "seller's market" for most segments of the market. With only 88 single family homes, 13 townhomes and 45 condominiums available for sale, buyers are faced with really limited options. Homes with a lakeview are very much in demand now especially those priced under $3,000,000. For example, our listing at 772 Tyner Way, had two purchase offers within the first 10 days of coming on the market and sold very close to the offering price.
With less than 3.76 months of inventory left, buyers are now forced to compete over a limited selection of properties, which are driving up prices across the board. With the new tax laws and increasing values, the pool of potential buyers looking for property in Incline Village and Crystal Bay is rising despite the lack of homes for sale and this trend doesn't seem to be slowing down any time soon.
Single Family Homes, Townhomes & Condominiums
Monthly Sales Comparison 2016 through 2018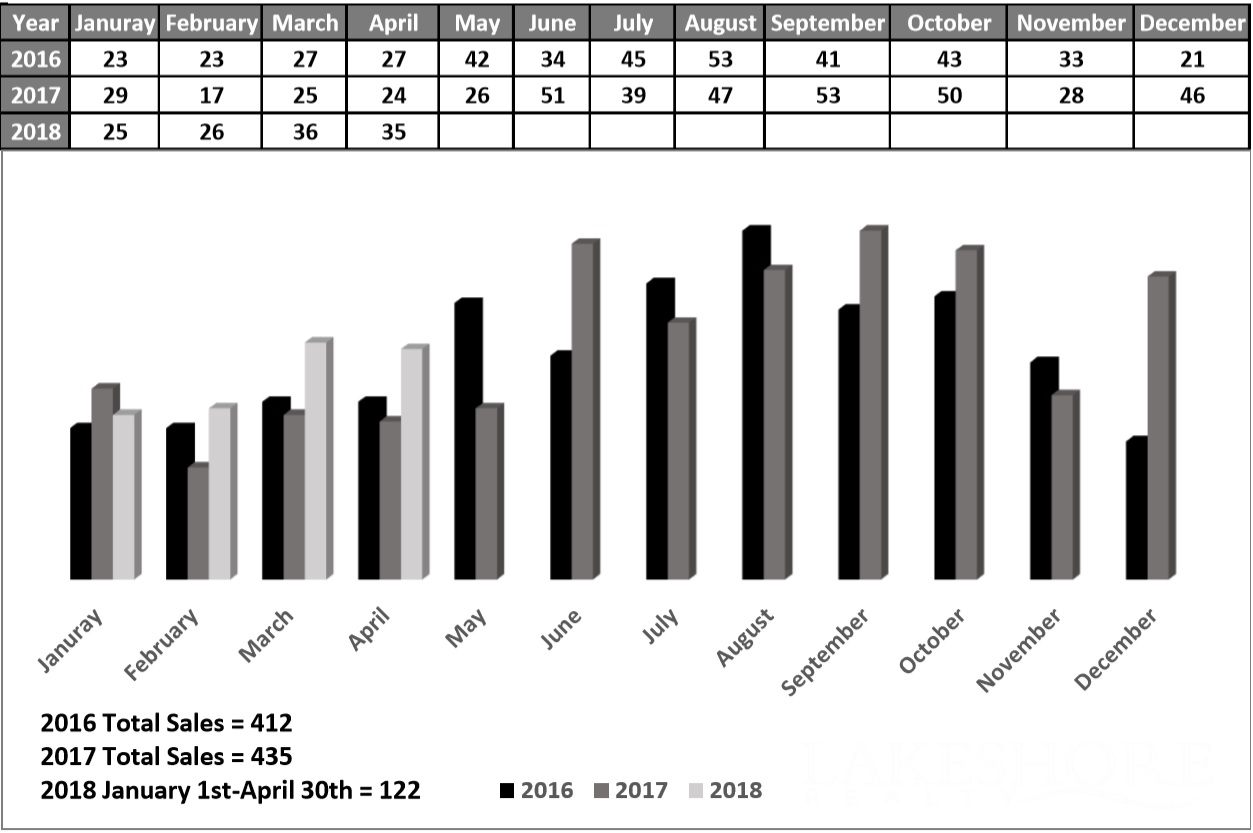 If you are thinking of selling, NOW is a great time! We offer a service that has been very helpful to our clients. Over our 30 years + combined experience selling homes, we have discovered what is most appealing to prospective buyers and have prepared a "Home Preparation Checklist" to help sellers prepare their homes for the market. It is a comprehensive list of items specific to your home that you can do BEFORE you market your home to ensure you receive the best price and terms possible. If you would like to schedule a time for us to meet together and prepare a checklist, please email us at Peg@InclineRealEstateExperts.com or text us at 775-338-4341 and include your address, phone number and email address and we will get back to you immediately to schedule an appointment.