The lovely town of Incline Village is nestled in the beautiful Lake Tahoe Nevada and is one of the most beautiful rural communities, highly coveted due to its spectacular views and exciting activities that the community has to offer. It is considered to be one of the best skiing communities in the country and it never runs out of thrilling events all year round.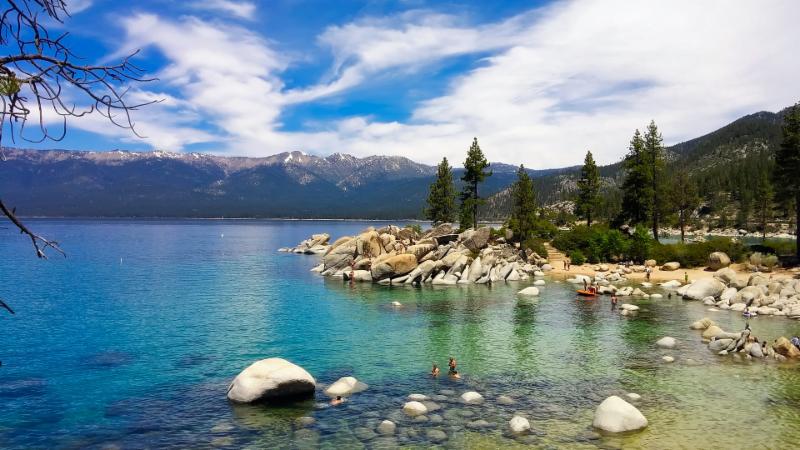 Our lovely town consists of 16 neighborhoods, each appealing in their unique way and they will for sure not disappoint. We will uncover each neighborhood weekly so make sure to stay tuned and check weekly our Incline Village Real Estate blog.
Incline Village Lakefront Subdivision:
This is possibly the most recognizable and sought after neighborhood in Incline Village Nevada, where celebrities and tycoons come to enjoy the beauty of Lake Tahoe. Shorelines range from expansive, sandy beaches, private coves with piers, to steep, rocky terrain. Many will accept whatever they can find to be "on the water" at Lake Tahoe. At 6,225, this is the lowest elevation at the Lake. This is the subdivision with most Lake Tahoe Incline Village luxury home listings.
The architecture in this area is diverse and awe-inspiring; from magical castles to French chateau's, to majestic mountain lodges, these homes capture what Incline Village embodies: individual style and a love for the outdoors. Where else can you spot a bear on a tree outside your home, coyotes, raccoons, deer, and squirrels sharing the neighborhood?
From your home, you can sail or boat the great Lake Tahoe, take a walk or bike the trail along Lakeshore Blvd., enjoy a leisurely dinner outside and end the evening trying your luck at the casino. Once you've had a taste of the good life on the Lake's shores, it's in your blood; you will never take it for granted!
World travelers know that there is no place that compares to Lake Tahoe and living on the water's edge is a privilege many people only dream about.
When it comes to North Lake Tahoe real estate and not only the Incline Village Lakefront subdivision is the Cream of the Crop, this is by far the most known neighborhood in Lake Tahoe and prices can range from 2.7M up to $75M (The Majestic Crystal Pointe Property).
Approximately 161 Single Family Homes in this Subdivision.
There are several condominium developments on the Lake. Across from the Hyatt Regency is 999 Lakeshore, the perfect spot for fireworks watching on 4th of July.
On the western end of Lakeshore Boulevard, you will find Crystal Shores East, Crystal Shores West, Lakeshore Terrace, Crystal Bay Cove and Crystal Tower. These condos offer the beauty of lakefront living at a more affordable price.
If you would like to learn more about any of the lakefront properties currently on the market feel free to call us directly at 775-338-4341 or e-mail Victoria@LakeshoreRealty.com.