As a homeowner you may be thinking of selling your home without a listing agent and save 1.5-3% in potential commissions. It doesn't seem that hard, right? Take some pictures, get it on the MLS or online, and buyers will come running with offers.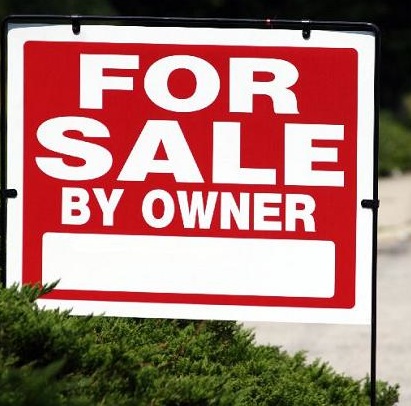 Whatever the reason for attempting to sell solo might be, data from a National Association of Realtors survey shows that less than 8 percent of all home sales are FSBOs. The 8% share represents the lowest recorded figure since NAR began collecting data in 1981.
Top reasons why FSBOs fail in real estate
Agents have a larger network than you do.
Yes, you can list your home yourself on Zillow, Craigslist and even Multiple Listing Service (MLS) that agents use. But will that be enough? Even if you have a large personal or professional network, those people will likely have little interest in spreading the word that your house is for sale. You don't have relationships with clients, other agents or a real-estate agency to bring the largest pool of potential buyers to your home. A smaller pool of potential buyers means less demand for your property, which can translate to waiting longer to sell your home and possibly not getting as much money as your house is worth.
There Are Too Many People to Negotiate With
Here is a list of some of the people with whom you must be prepared to negotiate if you decide to For Sale By Owner:
The buyer who wants the best deal possible
The buyer's agent who solely represents the best interest of the buyer
The buyer's attorney (in some parts of the country)
The home inspection companies, which work for the buyer and will almost always find some problems with the house
The appraiser if there is a question of value
FSBOs fail in the closing process
Even after an offer is accepted, many things still need to be done prior to the closing. For instance:
Get the inspections completed within the allotted time.
Ensure the attorney(s) approve contracts.
Ensure that instrument survey is ordered.
Check if the buyer has obtained written mortgage commitment.
Find out if title work is reviewed.
Learn whether abstract is redated
Pricing incorrectly
FSBOs often price their homes incorrectly due to lack of experience. They set the price too high, which hinders their chances of closing the deal.
5. Liability
When you sell your home without an agent, any mistakes you make can cost you greatly. Agents have something called E&O (Errors & Omissions) Insurance. This protects them when mistakes are made in contracts. When you sell on your own, others can make sure to exploit every little mistake you make.
The Bottom Line
Selling your home will likely be one of the biggest transactions of your life. You can try to do it alone to save money, but hiring an agent has many advantages. Agents can get broader exposure for your property, help you negotiate a better deal, dedicate more time to your sale and help keep your emotions from sabotaging the sale. An agent brings expertise, which few home sellers have, to a complex transaction with many financial and legal pitfalls.