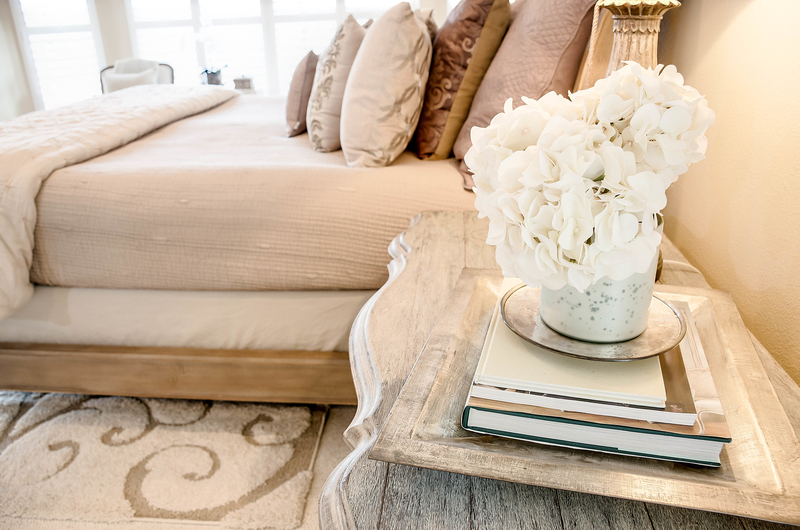 By Peg Augustus
In a competitive housing market, every little thing counts. Especially when homeowners are eager to get the highest return for their investment. Staging has taken, well, center stage, in leading strategies to present homes in the best possible light when sellers are ready to list.
Here are six great staging strategies to consider:
Boost curb appeal. Before buyers will think twice about what the inside of your home looks like, they've got to make it past the curb. An inviting porch, fresh hardware, a pressure-washed home and sidewalks, and seasonal plants are a great start.
Clear the clutter. As difficult as this step is for most sellers, clearing away the personal items and even storing much of it until after the sale is a best practice. Stagers are excellent at creating an unencumbered "canvas" on which potential buyers can more favorably imagine their own belongings in a home, making it more appealing to them.
Paint in neutral tones. Back to that blank canvas idea, neutral tones create a sophisticated backdrop that helps buyers better see themselves in a home.
Ensure everything is clean ceiling to floor. Sparkling windows, immaculate bathrooms and kitchen, and abiding by the "a place for everything and everything in place" concept serves sellers well when buyers come to visit.
Think gender-neutral master bedroom. Whether you lean in a frills and sparkle or man-cave motive – neither is good for staging. Think crisp, clean lines, and classic neutral tones with carefully chosen accessories for your master.
Babies and fur-baby cleanup. If you have small children, pets, or both – it's wise to keep messes to a minimum. That means toys put away (both kid toys and pet toys), sleeping and living spaces clear of clutter, and of course – be mindful of odors!
This is a great time to sell your home. We're happy to consult with you at absolutely no cost to ensure that you have everything you need to not only get your home sold but to get it sold for the best possible price with the least number of headaches. We're here if you need us! Simply give us a call!