Top 3 Restaurants in Incline Village NV
Having Incline Village lakefront real estate in a beautiful town with stunning mountains is the perfect setting for a great life waiting ahead. Incline Village is a well–known paradise situated by Lake Tahoe where residents and tourists alike can enjoy different outdoor and water activities during spring and summer. The winter season is heaven to ski enthusiasts since this town is very popular for its remarkable ski resort and is known to be one of the best places for winter sports in the country. In addition to these fascinating activities that await residents and guests, Incline Village is also home to some splendid restaurants that offer mouth–watering dishes that people love to enjoy and savor.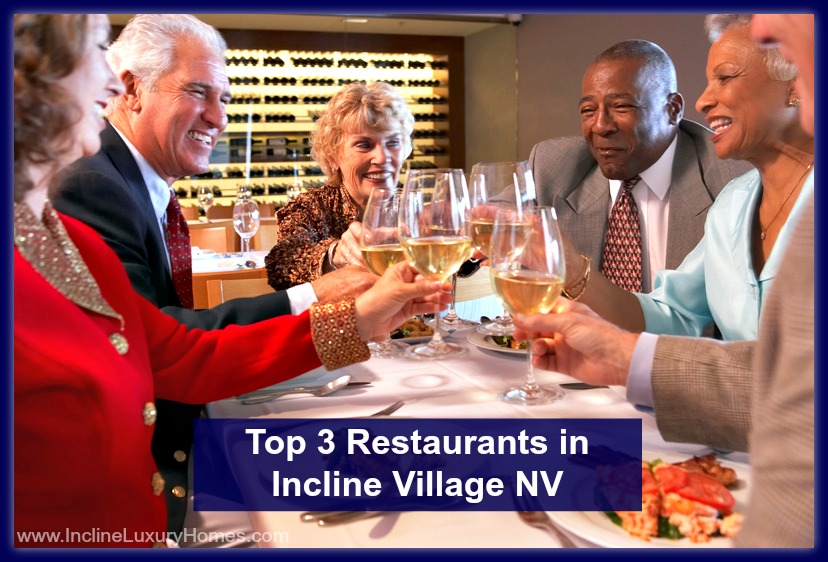 Lone Eagle Grill
Address: Hyatt Regency Lake Tahoe Resort, Spa and Casino
111 Country Club Drive, Incline Village
Phone Number: (775) 886-6899
Hours of Operation: 11AM to 10PM
Web Address: www.loneeaglegrille.com
Lone Eagle Grill is a fine dining restaurant situated near several luxury homes for sale in Incline Village NV that specializes in a variety of dishes. They specialize in sea foods like Seared Sea Scallops, Passmore Ranch Trout and Sustainable Wild Alaskan Halibut. Their steak and Cabernet Braised Angus Beef Short Ribs are to die for. They also offer a lot of vegan specialties for hardcore vegetarians. This is often frequented by tourists not just because of their great food, but also because of the breathtaking lakefront view of Lake Tahoe that it offers while dining under the sun or evening light.
Bite Restaurant & Bar
Address: 907 Tahoe Boulevard, Incline Village
Phone Number: (775) 831-1000
Hours of Operation: 5PM to 9:30PM
Web Address: bitetahoe.com
Bite is an all-time favorite American restaurant offering a variety of food from snacks to full course meals. They are especially popular for their signature American Tapas as well as their Pan Seared Filet Mignon and Moroccan Spiced Lamb Meatballs. They offer assorted snacks like Bacon Wrapped Dates, Tuscan White Dip and The Cheese Plate. Additionally, they also have a selection of soups and salads, sliders, side dishes and shared plates that the guests delight in and are perfect for happy hour. This is a casual restaurant where guests can relax after a long day at work or enjoy a spiced up dinner with family or friends.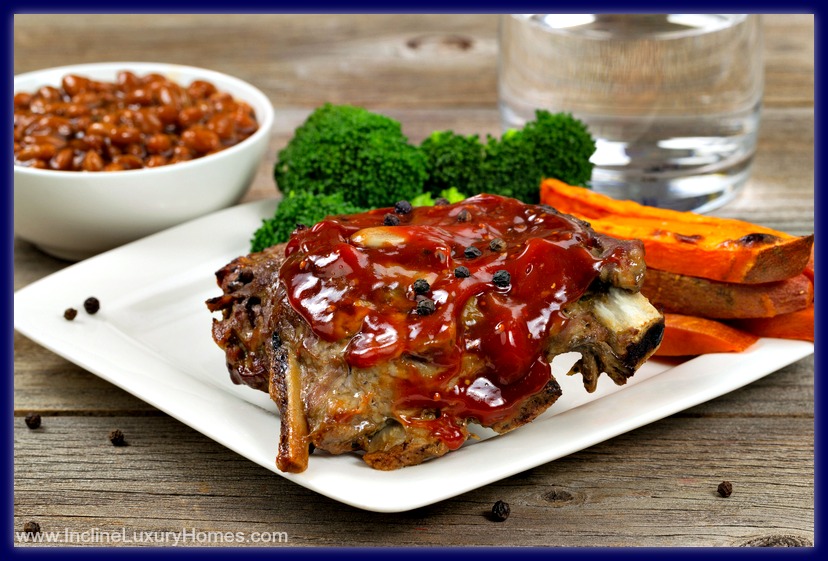 Le Bistro
Address: 120 Country Club Drive #29, Incline Village
Phone Number: (775) 831-0800
Hours of Operation: 6:00PM to 9:30PM on Tuesdays through Saturdays
Web Address: www.lebistrorestaurant.net
Le Bistro is a one-of-a-kind French upscale restaurant owned by renowned French Chef Jean-Pierre Doignon and is perfectly situated near Incline Village real estate. His specialties and talents have already been featured in several magazines like the Gourmet Magazine, Bon Appetit Magazine and Californian Magazine. It is no surprise that such a popular chef would open up a restaurant here since Incline Village is really a great place to live. Le Bistro does not just offer upscale French cuisine, but it also offers organically grown vegetables, fruits and salads. Even their signature Acme bread is made with 100% organic flour. Guests must definitely try their Homemade Duck Liver Gateau or their Fresh American Sturgeon Sterling Caviar.
Learn more about living in this charming town of Incline Village Nevada now. Visit the website www.InclineLuxuryHomes.com.
If you are looking for the perfect luxury home or condo for sale in Incline Village NV, call me, Peg Augustus at 775-831-2846. With my personalized service and extensive knowledge of the Incline Village real estate market, I can help you find the perfect property that best suits your needs and high-end tastes.